One of the important objectives of the new government accounting is to help control the budget and keep expenditures within the budgetary limit. For this purpose, a statement called the budget sheet is prepared.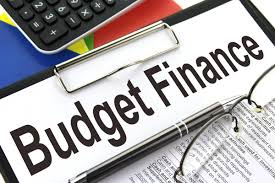 This budget sheet prescribed by the Office of the Auditor's General, and therefore, it is coded A.G.F No.8. The budget sheet is a detailed statement of the annual budget of an office, the budget released to it, the budget spent by it, and the unspent amount on each head of budget expenditures.
Meaning and Definition of Budget Sheet
A budget sheet is a detailed statement that shows the position of the amount of annual budget, amount budget release, amount spent, and the amount unspent in each budget heads of expenditure every time it is prepared. The budget sheet may, therefore, defined as a statement, which is prepared and presented to show annual budget appropriation, budget release and budget expenditure made, and an unspent amount of budget on each head of expenditures.
It has thus three main sections, which include annual appropriation, budget release, and budget expenditures. It is prepared by operating level government offices. Operating level offices have to prepare this statement every month and submit it to the concerned central level offices. The budget sheet is prepared with the help of a journal voucher. It contains all the budget heads and subheads.
Another important topic for you: Subsidiary Book
Importance of Budget Sheet
The budget sheet is important for the following reasons:
It helps to ascertain annual budget appropriation sanctioned to an office under different budget heads.

It helps to provide information on the budget release received.

It acts as a guide for the operating level offices to make expenditures on different heads and subheads.

It is a useful tool for budgetary control in an office. In the absence of a budget sheet, budgetary control is not possible.